This article first appeared at GrowthRocks.
A new product launch can either lead to a lucrative success or a total fiasco. And anything in between.
The day of the new product launch is the deciding moment which requires all your attention. You don't want anything to go wrong on the day when finally, all the hard work is about to pay off.
To make sure everything goes well, it is important to pre-strategize the launch months in advance and test it thoroughly. This way you will have enough time to figure out the loopholes or a list of things that can potentially go wrong. You will also have the time to be ready with a quick solution just in case an issue arises. 
Listed in this article are 11 tips for your product marketing strategy you can use to succeed!
Tip 1 – Do More than Just PPC
Many companies rely on online paid advertising such as PPC. However, it is hard to make a product stand out if you are using the same advertising techniques as everybody else. Makes sense, right?
Take, for example, Apple. The renowned tech company revealed its marketing secrets in 2012 during its patent litigation with Samsung. When the company first decided not to pay for any advertisements, positive reviews did the job for them. Not only did it create a buzz but also added a lot of credibility to the brand's reputation. The product spoke for itself.

Schiller, discussing the iPhone, said Apple decided not to pay for any advertising during a brief period after the device was introduced in January 2007 and when it went on sale later in the year.

"We didn't need to," Schiller said. He read from several rave reviews of the iPhone and iPad, explaining that such stories did a better job than advertising to build buzz.
Apple's marketing strategy comes in handy for companies running their product launch marketing on a budget. While you may not be able to send a product in the hands of the Kardashians, you may still be left with a dozen popular influencers and TV shows to work with.
There are several social media influencers that are working for the same niche as your product, be it a phone, lipstick, apparel, a piece of furniture, or a home décor item. 
In short, paid advertising might not boost the success of your product as much as word of mouth and honest positive reviews will. It's good, but usually not enough.
Tip 2 – Do not Underbid, Demonstrate Quality 
We often see companies and brands fight over prices. You see a company offering a phone at $350 and the next thing you know, another company offers the same features, or more, for $50 less. While this may appear to be a sound product launch marketing plan, it isn't. A shift in trends has had customers looking for "bang for the buck" products – not the ones with the cheaper price tag. By mistaking underbidding for a money-spinning marketing, you will end in a situation where your profit relies greatly on bulk purchases.
Therefore, the best way to sell a product at a price it deserves is to focus on its UVP (Unique Value Proposition). Instead of focusing on your product as a part of the competition, try to make it stand out. Be loud and bold about all of its features instead of "the one" feature. 
You can also offer variations of the same product at different price points to target a wider audience.
Tip 3 – Use Simple Words, Ditch Technical Industry Terms
Stay away from jargon and industry terms. Simplify your web and sales copy to help the customers understand your product. Use simple and direct words to highlight the benefits it has to offer. The idea is to thrill the customers about all the services a product has to offer, not to bombard them with industry-based knowledge. All they need is to know why they want the product. And you must deliver this through solid copywriting.
Let the tone of your sales copy match the appearance of the product. Be an expert without having to deliberately sound like one. Remember the "Get a Mac" campaign? It is still one of the best new product launch marketing plan examples.
Another fine example is Samsung. When introducing its 8K television, Samsung made it a point to explain what 8K meant. There are videos and photographs that help a customer understand the quality of the product. Samsung explained all the TV features before listing the specifications. Even in the list of specifications, Samsung placed a small question mark at the end of several features to offer more clarity.
Customers can read the definition of a particular feature by clicking on its respective question mark.

If reading through the entire page felt too tiring, the brand offered an easy to scan spec sheet for its customers and resellers. 
While page 1 of the specification sheet mentions all the key features as scannable bullets, page 2 offers a short but crisp one-line explanation of each feature.
This is how it looks like –  
Understanding a product couldn't get easier than this. This strategy is that works on most products on most industries. 
Whether it is a sleek pair of headphones with an advanced touch panel and slim buttons or a Wi-Fi enabled television with 8K QLED display, keeping the language simple and easy to understand is the way to go.
Tip 4 – Pay Attention to Product Packaging 
Packaging is about designing a refined experience for your customers that begins in the very first second; the moment they first take the product in their hands. 
You probably have heard of "unboxing". If you search for any Apple products or the latest Samsung flagship phones, you will find hundreds of unboxing videos from across the globe. 
Unboxing reached a point of popularity where more companies now pay more attention to how their packaging. A beautiful box can make all the difference.
Take, for example,  a product as simple as soap. Gone are the days when women bought plastic-covered soaps. Now, with the new environmentally friendly, organic soaps in jute bags surfacing all over the Internet, women are more likely to purchase a $10 artsy soap than a $1 regular one. 
People are paying for an experience not just for the product.
Tip 5 – Use the Minumum Viable Product (MVP) Technique 
The best way to ensure that your product is ready to impress its users is through the MVP (Minimum Viable Product) technique. Although the technique is incredibly useful for all businesses, it requires a lot of critical thinking to use it right.
The purposes of the MVP technique include:
a. To be able to test a product hypothesis with minimal resources

b. Accelerate learning

c. Reduce wasted engineering hours

d. Get the product to early customers as soon as possible

e. Base for other products

f. To establish a builder's abilities in crafting the product required

g. Brand building very quickly
However, do not confuse MVP for an incomplete product with half-developed or faulty features. MVP is not MPV until it sells and somewhat appeals to the user. 

Once you have created your final product, all you have to do is get the first-user advantage and do continuous testing as soon as you have an MVP.
This comes in handy for startups which have limited resources and are running on a tight budget. MVP is also useful for companies that are launching a line of new products. 
Tip 6 – Use Suspense to Build Excitement
Create a buzz among your audience by launching a teaser on social media 3-4 weeks before launching the trailer and the actual product. The reactions you get from the customers will help you align the new product launch with their expectations. You can also come up with an intriguing code name that will keep your audience guessing. 
Post fascinating images and publish posts that evoke curiosity. Raise excitement to a level where everyone is just waiting for the product to launch. Imagine each post to be a cliffhanger at the end of a book series that makes the reader want to come back for the next book every single time. 
Remember how NVIDIA posted a mysterious teaser image with just two words written on it "It's coming."? They published the post to build anticipation for the launch of one of the GeForce GPUs. And the campaign resonated with its audience fantastically!
You can also take inspiration from Bose headphones.
Bose has a carousel of images at the end of the page just to show how comfortably and leisurely its products are. High-resolution videos and images are definite to have a bigger impact on your audience that just text and hashtags. Multimedia can also convey how your product looks like when used in day-to-day life.
When people can see themselves using your product in their day-to-day lives, they will want to know more about you and your product.

The brand, with the help of these images, communicates that anyone can wear their headphones. 
Tip 7 – Make Your Product Launch a Big Deal
Whether you are a startup or a big company, you ought to celebrate your new product launch. Celebrate as if yours is the greatest product that everyone has ever seen. When your audience sees you make a big deal out of your product, it's more likely that they will also join you. The more they join, the more they engage with your product. And the more they engage with your product, the more they buy.
Take your event cues from Sony. Be it a PlayStation or a new camera, the launch of a Sony product is seldom overlooked by the tech audience.
Another company that takes their product launches seriously is, of course, Apple. From the online event invitations to live YouTube streaming, the brand does it all. It gives customers a sense of belonging. It is no surprise that Sony and Apple communities are some of the most loyal customer groups.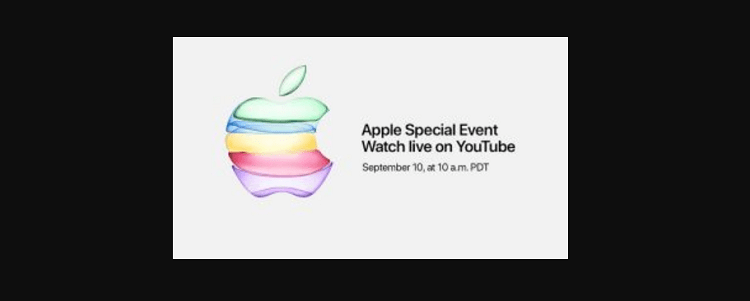 Tip 8 – Take Pre-Orders for Customer Retention
Don't forget to keep your customers engaged with pre-orders until the product is released!
Many companies skip this step. They put their products up for sales only after the final release. However, taking pre-orders can boost your sales significantly. More and more people want to order the products when they are the talk of the town.
Once the product is launched, that hype is bound to diminish. Consequently, it affects sales. The time after the new product launch event and product release is precious. It is always talked about; there are reviews everywhere, people are engaging with the product, and they want to buy it ASAP. Don't make them wait! Give them an option to pre-order.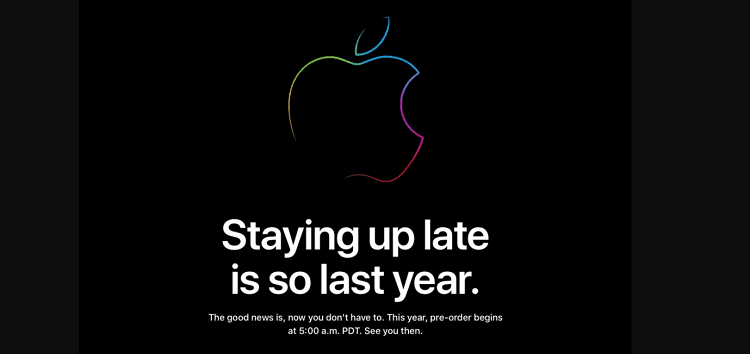 When it comes to pre-orders, no one does it better than Apple. You can almost hear the buzz and with this image. You can only imagine the excitement of a user who is browsing through Apple's new product page and suddenly they find out that they actually pre-order it.
Tip 9 – Give them a Real Taste of Your Product
If you are launching a product that is MVP or a first of its kind, you cannot ignore the fact that your audience will have second thoughts about buying it. Most brands, successful or not, face this problem. Even the most loyal customer wants to know that the product is a bang for the buck.
So how do you make them buy the product? It's simple: you let them try on and decide for themselves. Give them an experience they can't reject. Take inspiration from Apple's simple "reserve it" solution. When iWatch came out, Apple urged its customers to go to an Apple store and try it out. Thus, those who wanted to pre-order the iWatch but were not completely sure about the product,  they could try it out first and decide later!
Tip 10 – Offer Excellent Customer Support
Marketing plan for a new product launch goes beyond the launch event. It includes addressing the problems your users may be facing with the new product.
You cannot rule out the possibility that a customer may need help while using the new product. If customer support is inaccessible or inadequate, it may destroy all the reputation you are trying to build. In the age of Twitter and YouTube, one angry customer on social media can cause long-term damage. Offering immediate and easy help will cut down on negative reviews and add credibility to the company as well as its product. 
Once again, Apple tops the list when it comes to providing excellent and convenient support.
Falling behind Apple, Google and Amazon also have excellent customer service. But where Apple really shines is its approachability.
Besides the support on Apple's website and helpful content it frequently publishes, its customers can always contact Apple professionals via call, text, or by dropping by the nearest store. 
The convenience and clarity offered throughout the process are what makes the customers trust the brand. It is a classic example of how good customer service can make your brand and all your upcoming products an instant hit among your audience. 
Tip 11 – Anticipate Growth
Success is possible. You always need to be prepared for more sales than you expected.
Make sure that if the campaign takes off, your company will be able to expand and meet the increasing demands of your customers. 
New Product Launch in 2020 – Conclusion
The point of this article isn't to imply that you need an extravagant launch of products like Apple and Bose. No matter how ready-made and tempting it may be, copying someone or doing exactly what the world has already witnessed is never a good marketing strategy. 
The point is to understand the necessity of pre-launch planning and work on it as you move forward to a more streamlined progress.
Get inspired by the industry's best and turn your product into a hot topic consumers will want to discuss. 
(Visited 145 times, 1 visits today)