This article first appeared at GrowthRocks.
What is a marketing automation platform?
A marketing automation platform is a tool that allows businesses to do their marketing-related tasks automatically. From email marketing to social media, and from chatbots to analytics, marketing automation platforms are essential for lead generation.
Today, every business can -and should- have a digital presence. Marketing automation platforms are considered to be a good solution for the basic marketing needs of many businesses. The benefits of digital marketing are plenty and adding automation to the equation only makes it better.
Marketing departments use the platforms as well to remove repetitive tasks and increase their overall marketing efficiency. Many times, businesses make use of multiple marketing automation tools, commonly referred to as marketing technology. These marketing automation platforms guide in lead generation through email marketing, SMS, and chatbots found on social media or websites. Marketing automation tools spread the reach of various marketing campaigns to create inbound marketing. 
Marketing automation software brings about the online element of a marketing campaign that includes data analytics. It also creates more short personalised content for individual customers.
What are the main features of a marketing automation platform?
The main features of marketing automation include:
Account-based marketing

CRM analytics

Campaign management

Inbound marketing

Lead management

Marketing ROI

Targeting and segmentation

Social marketing

Email marketing
Sales email tracking
The benefits of using marketing automation
To begin with, marketing automation platforms can help both B2B and B2C companies.
According to venture harbour, here are some of the benefits they can give you:
Target potential customers across multiple channels
Boost customer lifetime value through up-sells and cross-sells
Save time managing your social media campaigns
Schedule posts and campaigns ahead of time
Reduce the time it takes to create campaigns
Repurpose existing content to nurture leads
Reward your most loyal customers with a referral program
Taking the guesswork out of lead scoring
Automatically follow up with leads
Less repetition, more creativity
The top marketing automation platforms
Now that you know what marketing automation is and what are its benefits, where should you start?
Here are a few of the most notable platforms.
Active Campaign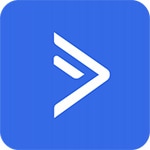 Active Campaign enables a business to be systemized. This tool is affordable and it's reasonably priced. The "Lite" pricing starts at $9, and there are 3 more plans to choose from – including an Enterprise one. Pricing does not have any mandatory training packages or any hidden costs. It offers a subscription per month at a feasible rate. 
Active Campaign, as a tool, only keeps getting better. Active Campaign released recently a new feature called site messaging. However, Active Campaign has many more features than messaging, including email marketing, marketing automation, and machine learning.
Moreover, Active Campaign's visual campaigns are very user-friendly and any new-comer to the tool can handle it easily. And, for those that need the extra help, the platform offers many training options. On their website, you can find one-on-one training options. There is even an in-person option in the US for the Chicago area. Furthermore, you can find dozens of webinars and walkthrough videos.
Last but not least, the platform is known for its quick and genuinely helpful customer support.
Hubspot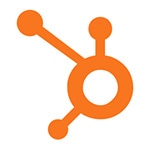 Hubspot is the most popular marketing automation platform.
The platform provides a free version of their software – one without its marketing automation features. The platform allows you to automate your email campaigns without having to touch a single line of code. The automation will save you a lot of time so that you can focus on other things. You can also choose from dozens of triggers, actions and conditions so you can send your emails to the right leads at the right time.
Each workflow you build can have its own KPI. Therefore, you can know whether your emails are working. Hubspot allows you to create sophisticated, targeted workflows and provides you with every contact in your database. The visual editor in Hubspot makes it easy to create workflows in real-time, from simple to more complex follow-up campaigns. You can make use of advanced segmentation logic to find out exactly who is getting tagged to your workflow and when are they being tagged.
After this, you can personalize your emails for every recipient by using specific details from your CRM. But Hubspot does more than email automation. The platform makes use of workflows to set up webhooks, rotates lead to sales, scores lead, and it can easily manage your data in bulk. Furthermore, it updates properties, copies values, etc, and it also triggers internal notifications for you and your team.
Ontraport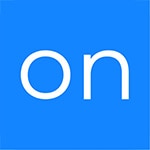 Ontraport creates a whole integrated campaign. With Ontraport you can take your leads and customers through a continuous journey along with your brand. The marketing platform can direct your contacts as per their preferences and behaviour. Ontraport is great for optimization and building closer relationships with your audience. Also, it saves you time from the day-to-day marketing tasks and customer follow-ups.
This is done by automating their marketing journey and ensuring that all your customers and leads receive the right message that is intended to reach a specific time. Ontraport helps you automate any part of your customer lifecycle starting. The tool starts with lead nurturing and moves on with referral generation. Next, it encompasses all the post-purchase activities you may need.
This tool has a pre-built template that can be used to create campaigns that cover the most common funnels. Last but not list, the tool integrates email messages, internal tasks, SMS texts, landing pages, digital ads, and opt-in forms. Those integrations will help you create effective automated marketing funnels.
Sendiblue

Sendinblue is a great tool for many different professionals. Agencies, enterprises, eCommerce stores, startups and marketers can benefit a lot the tool's features and flexibility.
Sendinblue is an all-in-one marketing platform. This tool allows you to manage transactional emails as well as SMS campaigns and notifications without any additional cost. Sendiblue is also famous for its expert customer care. Its team is always available for providing the best support, should you face any issues. You can ask from help from either chat, phone, or email. The main features of this tool are email marketing, SMS marketing, chat, CRM, transaction email, and segmentation.
And as Sendinblue states on their site: "Sendinblue is an up to 4 times cheaper alternative to Mailchimp".
Have you tried any of these platforms? We'd love to know what you think about them!
(Visited 201 times, 1 visits today)